REPAIRS
If your partitions are serviced regularly there should be little need for any extensive repairs. However unfortunately even regular servicing cannot stop time from taking it's toll and some repairs may occasionally need to be undertaken.
LIKEY REPAIRS WHICH MAY NEED TO BE UNDERTAKEN
| | |
| --- | --- |
| Problem | Repair required |
| Panels hitting floor/ceiling | Partition needs relevelling |
| Seals not working | Gearbox needs replacing/repairing or seals need replacing |
| Panels not moving easily | Track needs greasing or trolley(s) need replacing |
Most of these repairs can be done fairly quickly and we work within your schedule as much as possible and can carry out repair work during the weekend if necessary.
REFURBISHMENT
If your partition is looking a little bit worn or no longer fits in with your colour scheme but you don't want to get costly new partitions we can change the colour scheme by simply installing new fascia panels in a colour that suits you.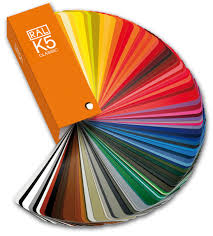 We can get most colours within the RAL range and can usually install the new fascias within a few weeks.
If your needs have changed since the partition was installed we can relocate the partitions to a different area or even take them down and safetly store them on your premises until you have need of them again.